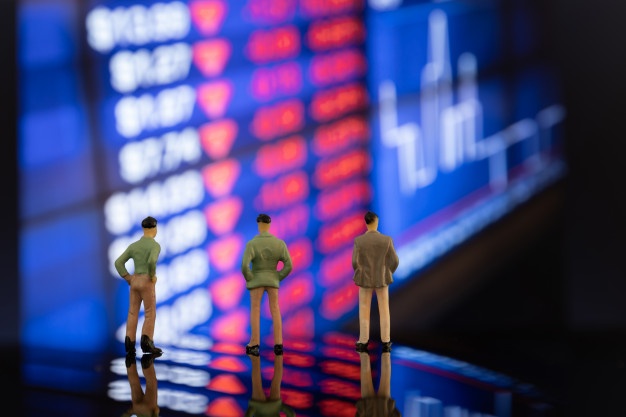 Daily Selections
China Central Television.Li Keqiang chaired an executive meeting of the State Council, decided to continue the implementation of new energy vehicles exempt from vehicle purchase tax and other policies to promote bulk consumption. In order to expand consumption, cultivate new growth points and promote new energy vehicle consumption, related industrial upgrading, the meeting decided that the new energy vehicles, will be exempt from vehicle purchase tax policy extended to the end of next year, continue to be exempt from vehicle tax and consumption tax, right-of-way, license sector and other support. The establishment of a coordination mechanism for the development of new energy vehicle industry, with a market-based approach to promote the elimination of the winners and losers of the vehicle enterprises and supporting industrial development. Vigorously build charging piles, policy-oriented developmental financial instruments to support. 【Details
China government network.The State Council agreed to establish an inter-ministerial joint meeting system led by comrades in the State Council to optimize the work of the birth policy. The joint meeting does not engrave the seal, no official letter, please work in accordance with the Party Central Committee, the spirit of the relevant documents of the State Council carefully organized. National Health and Family Planning Commission part-time family planning member system at the same time withdrawn. 【more
SSE.SSE adjusted the "Shanghai Stock Exchange trading rules" involving block trading related provisions, the "trading rules" in Article 3.7.10 no price limit stocks, depositary receipts of block trading transaction price range adjusted to: both parties shall not declare the price higher than the lower of 120% and the highest price of the stock's real-time average transaction price of the day's bidding transactions, and shall not be lower than the stock's bidding transactions of the day The higher of 80% of the average real-time transaction price and the lowest price. 【more
Chuan Guan News.Sichuan Energy Supply Security Emergency Command Leading Group Office issued a notice on August 21, 00:00 to start the Sichuan Province emergency energy supply security level one emergency response. 【more
Macroeconomic
IIT Micro News.The national industry and information technology department in charge of comrades teleconference held in Beijing on August 19, to analyze the current situation and deploy the next phase of key tasks. Increase the development of new industries. The development and introduction of energy electronics, high-end medical devices and other industrial innovation and development to promote policy, accelerate the development and growth of big data, cloud computing, artificial intelligence, Siasun Robot&Automation Co.Ltd(300024) , green and other industries. Actively promote the innovation of new technology application scenarios to create conditions for large-scale application and iterative upgrading of new technologies. Grasp the application of new infrastructure construction such as 5G. Accelerate the layout and construction of a new generation of supercomputing, cloud computing, artificial intelligence platform, industrial Internet, broadband infrastructure network and other facilities, in-depth implementation of 5G industry applications "ten hundred thousand" project, mining and promotion of a number of "5G + industrial Internet" production line level, workshop-level typical Application scenarios. Promote the development and implementation of platform transparency management rules, and guide the establishment of an open platform ecosystem. Strengthen research on major issues. 【more
Interface News.The construction timetable of the national carbon emission statistics and accounting system was clarified. on August 19, the National Development and Reform Commission, the National Bureau of Statistics and the Ministry of Ecology and Environment jointly issued the "Implementation Plan on Accelerating the Establishment of a Uniform and Standardized Carbon Emission Statistics and Accounting System". The implementation plan proposes that by 2023, carbon emission statistics and accounting work in various industries will be steadily carried out, and a unified and standardized carbon emission statistics and accounting system will be initially built. 【Details
China Central Television.Recently, the Ministry of Transport issued the "Green Transportation Standards System (2022)", aimed at promoting the construction of the standards system to fill the shortcomings of key areas of green transportation, strong weaknesses, and promote the improvement of the standard system structure, clear the new situation of the standard production and revision tasks, to accelerate the construction of a strong transportation country to provide strong support. The "standard system" proposed that by 2025, the basic establishment of comprehensive coverage, reasonable structure, articulation and matching, advanced and applicable green transportation standards system. Comprehensive transportation and highways, waterways, energy saving and carbon reduction, pollution prevention, ecological environmental protection and restoration, resource conservation and intensive use of standard supply quality continues to improve. By 2030, the green transportation standards system to further deepen and improve. Green transportation standards supply adequate, timely and dynamic update of the standard system, more powerful to promote the green and low-carbon development of the transport industry and ecological civilization governance system. 【Details
Xinhua News Agency.The reporter learned from the Ministry of Housing and Urban-Rural Development on the 19th, the Ministry of Housing and Urban-Rural Development, Ministry of Finance, People's Bank and other relevant departments recently introduced measures to improve the policy toolbox, through the policy bank special borrowing to support the sold overdue difficult to deliver residential project construction delivery. It is reported that the special borrowing is precisely focused on "guaranteeing the delivery of buildings and stabilizing people's livelihood", strictly limited to the construction and delivery of sold, overdue and difficult to deliver residential projects, the implementation of closed operation, dedicated funds. Through the special loan leveraging, bank loans to follow up, to support the sold late difficult to deliver residential project construction delivery, to maintain the legitimate rights and interests of home buyers, to maintain the overall situation of social stability. 【more】
Industry News
Bureau of Energy.On August 19, the National Energy Board released the national electricity industry statistics for January to July. By the end of July, the national installed power generation capacity of about 2.46 billion kilowatts, an increase of 8.0% year-on-year. Among them, wind power installed capacity of about 340 million kilowatts, up 17.2% year-on-year; Cecep Solar Energy Co.Ltd(000591) power generation installed capacity of about 340 million kilowatts, up 26.7% year-on-year. 【more
Interface News.Recently, a well-known car anchor in the network platform broke the news that a Polaris 2 owners after a car accident resulting in damage to the battery pack, the repair was quoted sky-high price for the replacement of electricity. It is reported that a Polaris 2 dual-motor long-range version of the owner Mr. Huang in an accident on the way to drive into the mountain, resulting in damage to the headlights and chassis parts, the battery sector dented inward. In the subsequent repair process Mr. Huang was told by the 4S store, can not replace the bottom aluminum sector alone, only the entire battery pack for replacement, and the 4S store gave a replacement offer is as high as 540000. 【more
Ride on the Association.The Passenger Association expects August narrow passenger car retail sales of 1.88 million units, up 29.6% year-on-year and 3.4% YoY; of which new energy retail sales are expected to be 520000 units, up 108.3% YoY and 7.0% YoY, with a penetration rate of 27.7%. 【more
China Central Television News.At the 2022 International Standardization Conference held on the 20th, the International Electrotechnical Commission proposed that China take the lead in developing the world's first international standard framework system for key technologies for new power systems, accelerating the construction of new power systems and promoting clean and low-carbon energy transformation. 【more
Stock Market Focus
China Securities Journal:In the evening of August 19, the international index compilation company FTSE Russell announced the results of the quarterly review of its flagship index FTSE Global Equity Index Series (FTSE GEIS Index Series), the adjustment will officially take effect after the close of business on September 16. The index adjustment involves more A shares, including Petrochina Company Limited(601857) , Tianqi Lithium Corporation(002466) , 98 A shares were newly included, but the big bull stock Proya Cosmetics Co.Ltd(603605) , whose share price rose more than 12 times, was unexpectedly excluded. 【more
Daily Economic News.On August 19, the A-share photovoltaic sector suffered a huge shock, especially the module manufacturers fell significantly. Silicon and battery double leader Tongwei Co.Ltd(600438) (SH Tongwei Co.Ltd(600438) ), on the other hand, rose against the trend. On the news, recently, Tongwei Co.Ltd(600438) wholly-owned subsidiary of Tongwei Cecep Solar Energy Co.Ltd(000591) (Hefei) Co., Ltd. intends to win the bid of China Resources Power 3GW PV project PV module equipment procurement. This is regarded by the market as Tongwei Co.Ltd(600438) will be cut into the module track. In this regard, Tongwei Co.Ltd(600438) related sources told reporters that based on the current national dual carbon target requirements and industry integration development trend to strengthen, the company will also follow the trend and consider further proof of planning in the module business. "The company has part of the module capacity since 2013 when it acquired Hefei Safeway, and on this basis has been maintaining research and development to promote and a small amount of expansion, and has also accumulated a certain technical and market base." [Details
Securities Times.With the intensive disclosure of the half-yearly reports of listed companies, the head of the second quarter of private equity "strategic layout" gradually emerged. From the data published so far, private equity funds in the second quarter heavy holdings of consumer, technology, cycle and other thematic sectors, food and beverage, computers, non-ferrous metals, electronics, basic chemicals, machinery and equipment, biopharmaceuticals and other industries holdings market value ranked top. 【more
Surge.On the evening of August 18, Guotai Junan Securities Co.Ltd(601211) Huang Yanming, director of the Securities Research Institute, said that although the second half of the macro policy will also be more positive, but most of it has been expected by investors. Therefore, with the previous period to promote the stock market continued to move higher forces come to an end, the next phase of the SSE index turned to sideways oscillation. The index height is not high, sideways oscillation time will be very long, is expected to continue the sideways oscillation at least until after the third quarter. 【more
IPO subscription.Wufangzhai, Langhong Technology, Kun Gong Technology
New bond subscription.Sky Arrow Convertible Bond
IPO.Liangying Medical, Sanwei Holding Group Co.Ltd(603033)
New debt listing.None
Company News
Hunan Gold Corporation Limited(002155) .Temporary suspension of production of tertiary subsidiary affected by tight power supply
Suzhou Good-Ark Electronics Co.Ltd(002079) .Termination of acquisition of 47.139% equity interest in Suzhou Silicon Energy
Telling Telecommunication Holding Co.Ltd(000829) .Proposed to obtain 35%-45% equity interest in Xindong Xintong for not more than 130 million yuan
Beijing Zhong Ke San Huan High-Tech Co.Ltd(000970) .First-half net profit up 251% year-on-year
China Merchants Bank Co.Ltd(600036) .First-half net profit of 69.42 billion yuan, up 13.52% year-on-year
Zhangzhou Pientzehuang Pharmaceutical Co.Ltd(600436) .First-half net profit of 1.314 billion yuan, up 17.85% year-on-year
Hangzhou Lion Electronics Co.Ltd(605358) .Net profit for the first half year 503 million yuan up 140.81% year-on-year
Jiangsu Hengrui Medicine Co.Ltd(600276) .Net profit for the first half year 2.119 billion yuan
Shenzhen Mindray Bio-Medical Electronics Co.Ltd(300760) .First-half net profit of 5.288 billion yuan up 21.71% year-on-year
Zhejiang Huayou Cobalt Co.Ltd(603799) .Net profit of 2.256 billion yuan, up 53.6% year-on-year
Jafron Biomedical Co.Ltd(300529) .Proposed 1.5 billion yuan investment in the industrialized production base of blood purification equipment
Tongwei Co.Ltd(600438) .Based on the industry integration development trend to strengthen the consideration of components business to make further proof of planning
LONGI Green Energy.Li Chunan was filed by the SEC matters do not have a material impact on the company's operations
Yingfang Micro.Company's stock resumed listing since August 22
Debt Market Overview
China Securities Journal.The Ministry of Commerce released data on August 18 showing that from January to July, the country's actual use of foreign investment amounted to 798.33 billion yuan, up 17.3% year-on-year on a comparable basis, equivalent to 123.92 billion U.S. dollars, an increase of 21.5%.
Caixin.Learned from the Ministry of Finance, January – July, the national local government new special bonds have been issued a total of 3.47 trillion yuan (including part of the 2021 carry-over quota), the amount of special bonds for project construction has been basically issued. Mainly used for dry municipal construction and industrial park infrastructure, social undertakings, transportation infrastructure, security housing projects, agriculture, forestry and water conservancy and other key areas identified by the Party Central Committee and the State Council.
Data at a glance
Shanghai and Shenzhen stock markets.August 19, the two markets stock index shock downward, the GEM index, SZSE into the index are down more than 1%; market high and low switching obviously, the previous surge of photovoltaic, one die-casting and other retracement, agricultural stocks strong; as of the close, the Shanghai index fell 0.59%, SZSE into the index fell 1.27%, the GEM index fell 1.50%. In terms of sectors, the automotive sector plunged, the South Precision Industry is approaching a stop; semiconductors, machinery, electrical equipment, non-ferrous, one die-casting, etc. are down; electricity, coal, Internet, agriculture and other gains. The two cities nearly 3,500 shares fell.
Hong Kong stocks.Hang Seng Index closed up 0.05%, down 2% for the week; Hang Seng Technology Index fell 0.01%, down 3.63% for the week. The real estate sector was the top gainer, Beyoncé rose more than 4%, Longfor Group rose more than 2%. China Power rose more than 6%, Crypto rose more than 4%, Lenovo, Ctrip rose more than 2%, Alibaba rose more than 1%.
Shanghai-Shenzhen-Hong Kong Stock Exchange.August 19, northbound funds net buying 1.713 billion yuan throughout the day, of which, the Shanghai Stock Exchange net buying 2.681 billion yuan, the Shenzhen Stock Exchange net selling 968 million yuan. The top ten traded stocks, Ping An Bank Co.Ltd(000001) , Wuliangye Yibin Co.Ltd(000858) , TCL Central net buying amount ranked in the top three, respectively, net buying 341 million yuan, 317 million yuan, 317 million yuan. Ja Solar Technology Co.Ltd(002459) was the top net seller, amounting to 397 million yuan. Sungrow Power Supply Co.Ltd(300274) , Eve Energy Co.Ltd(300014) were net sold 321 million yuan, 0.88 billion yuan.
LW list.August 19, on the list of LW stocks, the largest net inflow of funds is Shanghai Electric Power Co.Ltd(600021) , the amount of 390 million yuan. Data show that the stock closed up during the day, changing hands 5.37% throughout the day, with a turnover of 1.424 billion yuan. The top net inflow of funds Huatai Wuxi Liangqing Road bought 65,544800 yuan. Institutional participation in the LW list of stocks involved in a total of 29 shares, of which 13 shares were net bought by institutions, Shanghai Electric Power Co.Ltd(600021) was bought the most, the amount of 296 million yuan. Another 16 shares were net sold by institutions, Trina Solar Co.Ltd(688599) was sold the most, the amount of 677 million yuan.
Financing and Financing Securities: As of August 18, the balance of the two financing balances in Shanghai and Shenzhen was 1,645917 billion yuan, an increase of 3.653 billion yuan compared with the previous trading day. Among them, the financing balance was 1,536274 billion yuan, an increase of 3.187 billion yuan over the previous trading day; the financing balance was 109643 billion yuan, an increase of 466 million yuan over the previous trading day.
Active bonds.10-year Treasury active bonds closed at 2.6250%, up 1.50BP. For Treasury bonds, 10-year Treasury active bonds closed at 286750%, up 0.75BP.
Treasury futures.The main 10-year Treasury futures contract closed at 101590, down 0.05%; the main 5-year Treasury futures contract was at 102015, down 0.02%; the main 2-year Treasury futures contract closed at 101210, down 0.01%.
Shibor: Overnight shibor at 1.2110%, up 2.4 basis points; 7-day shibor at 1.5090%, up 3.0 basis points; 3-month shibor at 1.5970%, down 0.1 basis points.
Foreign exchange
On August 19, the RMB mid-price was at 6.8065, down 263 points from the mid-price of 6.7802 on the previous trading day. The onshore RMB closed at 6.8088 against the USD at 16:30 on August 19, down 163 points from the previous trading day.
Property Market Watch
Securities Times.August 20, Shanghai officially released "on the support of China (Shanghai) Pilot Free Trade Zone Lingang new area to accelerate the construction of independent comprehensive node coastal city of several policy measures". According to the "several policy measures", Shanghai directed to optimize the Lingang New Area talent housing policy, in the Lingang New Area work of non-resident talents pay personal tax or social security for 1 year or more, in the Lingang New Area limited to 1 set of housing, the housing purchased since the contract netting record for 7 years after the transferable. At the same time, "a number of policy measures" also further optimize the policy of settling talents, give the new Lingang area to introduce non-Shanghai-born fresh college graduates focus on supporting the right to recommend employers, the establishment and dynamic adjustment of key professional directory to adapt to the development needs of the new Lingang area. 【more
Surfing News.August 19, surging news found that the official WeChat public number of Fujian Province Quanzhou Golden Control Group released a message on August 17 that Quanzhou Golden Control Group had undertaken the task of hosting six projects of Evergrande Real Estate (Quanzhou region). 【more
First Financial.Reporters according to the National Bureau of Statistics released in July 202270 large and medium-sized cities commodity residential sales price changes and data for the same period in previous years, the 26 provincial capitals outside of Lhasa second-hand housing trend changes in the past three years comb found that 22 provincial capitals second-hand housing prices lower than 1 year ago, 13 provincial capitals lower than the same period 2 years ago, 10 provincial capitals lower than the level of the same period 3 years ago. On the whole, Chengdu, Guangzhou, Haikou, Hangzhou and other provincial capital cities in the forefront of the price increase, the last three years down in the city mainly concentrated in the northeast, North China, the Yellow River basin and the southwest of Guiyang, the Yangtze River in the middle reaches of Nanchang and other places. [Details
International Information
21Finance.High temperatures, water shortages, gas shortages, nuclear wind power have fallen …… Europe's energy crisis has been "very sick". Local time on August 18, by the tight energy supply and weather and other reasons, European natural gas benchmark Dutch TTF gas futures settlement price rose 6.7% to 241 euros per megawatt hour, refreshing the Russian-Ukrainian conflict just broke out in early March to set a closing record. August 19 Dutch TTF gas futures prices rose again. As gas prices soar, European electricity prices are also running wild. on Aug. 19, German electricity prices for delivery next year rose more than 1 percent to a record 545 euros per megawatt-hour, and electricity prices in France and northern Europe also hit record highs this week. 【more
Brokerage China.Stock market myths have always existed, and this time the biggest profiteer was actually a 20-year-old college student. According to the U.S. Securities and Exchange Commission (SEC) public documents show that studying at the University of Southern California's Jake Freeman (Jake Freeman) by buying low and selling high 3B home a stock, just one month wildly earned $ 110 million (about 750 million yuan). The timing of its buy and sell is nearly perfect, and after the liquidation, 3B Home shares instantly collapsed and plummeted by more than 53%. And the receiver behind it is the U.S. retail investors, some data show that the cumulative net buying of retail investors in the last three weeks 3B Home totaled $229.1 million. 【more】
Caixin.Local time from Sunday, the UK's largest container port Felixstowe port (Felixstowe) held a large-scale strike for eight days. Port unions and shipping companies warned that the strike could seriously affect the UK and global trade and supply chain. 【more
Futures Quotes
China Futures.China commodity futures closed with mutual gains and losses. Styrene, crude oil up over 3%, cotton yarn, LU up over 2%, apples, red dates, etc. up over 1%, pulp, methanol, etc. up slightly; coke, urea, etc. down over 3%, rebar, hot coils, etc. down over 2%, coking coal, Shanghai silver, etc. down over 1%, stainless steel, plastics, etc. down slightly.
International futures.WTI crude oil futures closed up 0.3% at $90.77/barrel; Brent crude oil futures closed up 0.13% at $96.72/barrel. COMEX December gold futures closed down $8.3, or 0.47%, at $1,762.90/oz.
Overseas indices
U.S. stock market.The three major U.S. stock indexes collectively closed lower, the Dow fell 0.86%, the Nasdaq fell 2.01%, the S&P fell 1.29%; technology stocks, airline stocks weakened, American Airlines fell more than 4%, United Airlines, Boeing fell more than 3%, Tesla, Amazon, Google fell more than 2%.
European stocks.European time on Friday, the main indexes of European stocks were mixed, as of the close, the FTSE 100 index closed at 755037 points, up 8.52 points or 0.11% over the previous trading day; France's CAC40 index closed at 649583 points, down 61.57 points or 0.94% over the previous trading day; Germany's DAX30 index closed at 1354452 points, down 152.89 points, or 1.12%, from the previous trading day.
Asia-Pacific stock markets.The Nikkei 225 index closed down 11.81 points, or 0.04%, at 2893033 on Aug. 19. South Korea's KOSPI closed down 15.36 points, or 0.61%, at 249269.