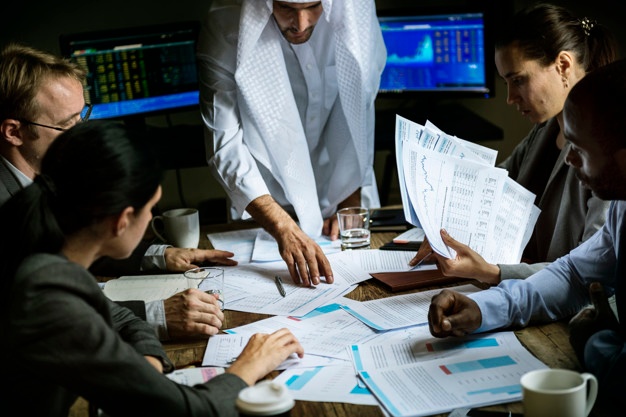 The Ministry of Industry and Information Technology (MIIT): Industrial energy-saving monitoring of steel, petrochemicals, chemicals, building materials, non-ferrous metal smelting and other industries; Ministry of Agriculture and Rural Affairs: Continued increase of support for grain farmers, especially the main body of large-scale grain cultivation; Housing loan early repayment to pay compensation? CBI's official website has removed the controversial announcement.
Development and Reform Commission.National Development and Reform Commission held a briefing on the development and reform situation in the first half of the year: promote the accelerated recovery of consumption in key areas, vigorously enhance the ability to guarantee energy supply, continue to strengthen food security, maintain the security and stability of the industrial chain supply chain, unswervingly deepen reform and expand openness, solidly promote regional coordinated development and new urbanization, steadily promote the overall green transformation of economic and social development, do a good job of important livelihood commodities To ensure supply and price stability, maintain the general economic and social stability, keep the economic operation in a reasonable range, and strive to achieve a better level of economic development throughout the year. 【more
First Finance.August 2, Bank Of Communications Co.Ltd(601328) a "personal mortgage-type loans, personal online mortgage loan (consumer) early repayment compensation fee adjustment announcement" aroused widespread concern, the fee standard adjustment, early repayment of part of the loan once a year free of compensation preferences no longer last, all early repayment (including all and part) are charged in accordance with the early repayment of the principal amount of 1% compensation.August 2 At around 17:00 on the afternoon of August 2, the reporter noticed that the above announcement had been displayed on the official website of Bank Of Communications Co.Ltd(601328) as "page does not exist". 【more
Upstream News.August 1, 1:48 p.m., Sichuan G93 Chengdu-Chongqing ring road high-speed Le Ya section of Leshan to Ya'an direction 864 kilometers of a small car fire accident. Upstream News reporter learned from the relevant authorities, the fire car for the ideal car "ideal one" car, the body fire extinguished only the skeleton, the vehicle damage is serious, the accident had passengers injured sent to the hospital. 【more
Macroeconomic
Ministry of Industry and Information Technology.Office of the Ministry of Industry and Information Technology to carry out industrial energy conservation monitoring in 2022, the steel, petrochemical and chemical, building materials, non-ferrous metal smelting and other industry enterprises to carry out mandatory unit product energy consumption limit standard implementation of special monitoring. Based on the work in 2021, the steel, coking, ferroalloys, cement (with clinker production lines), electrolytic aluminum, as well as oil refining, ethylene, paraxylene, modern coal chemical (coal to methanol, coal to olefin, coal to ethylene glycol), ammonia, calcium carbide, caustic soda, soda ash, ammonium phosphate, yellow phosphorus, flat glass, construction and sanitary ceramics, non-ferrous metals (copper smelting, lead smelting, zinc smelting) industry enterprises to carry out comprehensive Energy-saving monitoring. 【more
Shanghai Securities News.According to the Ministry of Agriculture and Rural Affairs news, the Ministry of Agriculture and Rural Affairs recently proposed in the summary of the response to the fifth session of the thirteenth National People's Congress No. 2439 proposal, will work with the National Development and Reform Commission, Ministry of Finance and other departments to continue to stabilize the implementation of the existing policy of subsidies for grain farmers on the basis of further research to improve the policy system, continue to increase support for grain farmers, especially the main body of large-scale grain cultivation, to help food production Reduce costs and increase efficiency, protect and mobilize farmers' enthusiasm to grow food; closely around the implementation of the "Tibetan food in the land, Tibetan food in technology" strategy, focusing on supporting the main grain-producing areas to speed up the construction of high-standard farmland, as soon as possible to build a number of concentrated contiguous, agricultural machinery and agricultural techniques, good seeds and methods, production, processing and marketing closely linked to the important Shenzhen Agricultural Products Group Co.Ltd(000061) production base In addition, to strengthen the national food security guarantee capacity. 【more
First Finance.On August 2, the State Internet Information Office released the "Digital China Development Report (2021)". The report points out that by the end of 2021, China has built 1.425 million 5G base stations, accounting for more than 60% of the world's total, and the number of 5G users reached 355 million. 2017 to 2021, China's digital economy increased from 27.2 trillion to 45.5 trillion yuan, ranking second in the world in total, with an average annual compound growth rate of 13.6%, accounting for a proportion of China's gross domestic product from It has become one of the main engines driving economic growth. 【more
Industry News
FICSA.According to the Department of Commerce of Hainan Province, August 2 news, the Department of Commerce of Hainan Province, the Department of Industry and Information Technology of Hainan Province, the Department of Finance of Hainan Province and the Department of Public Security of Hainan Province recently issued a notice on the 2022 to encourage the elimination of old cars comprehensive incentive declaration. It is clear that the owner of a motor vehicle that meets the conditions for eliminating old cars can apply for a comprehensive incentive of 8,000 yuan to scrap old cars for energy saving and emission reduction. Each applicant can only enjoy the 8,000 yuan reward once. 【more
First Finance.In the afternoon of August 2, 2022 World Artificial Intelligence Conference countdown 30 days and partner conference, Zhang Ying, deputy director of the Shanghai Municipal Commission of Economic and Information Technology, the 2022 World Artificial Intelligence Conference will be held in the Shanghai World Expo Center on September 1-3, with the theme of "Smart World, Yuan Sheng boundless", in Pudong and Xuhui set The conference will be held at the Shanghai World Expo Center from September 1 to 3, with the theme of "Smart Link World, Yuan Sheng No Boundaries", and will be held in Pudong and Xuhui. 【more
First Financial.According to Henan release, August 2, Henan real biotechnology limited company COVID-19 oral drug Azulfidine tablets production ceremony was held in Pingdingshan City, this move means that Azulfidine tablets officially entered into production. According to reports, in May this year, the real biological Pingdingshan production base has successfully passed the provincial drug administration organization of drug production quality management standard compliance inspection, marking the company's own production base can be compliant with the production and operation of drugs, the base has a total construction area of 32000 square meters, the future annual output of preparations up to 3 billion tablets. 【more
Securities Times.At the end of June, silicon prices jumped to a new high of 300000 yuan / ton, in the face of strong downstream demand, silicon supply shortage has not yet improved. the last few days of July, GCL Technology, Qinghai Lihao and many other silicon projects put into operation, Tongwei Co.Ltd(600438) and downstream manufacturers joint venture silicon projects also officially started, the industry is expected to have about 13% ringgit increase in China's silicon production in August. 【more
Stock Market Focus
Securities Times. Kweichow Moutai Co.Ltd(600519) ( Kweichow Moutai Co.Ltd(600519) ) announced in the evening of August 2, the first half of the business income of 57.617 billion yuan, an increase of 17.38%; net profit of 29.794 billion yuan, an increase of 20.85%. 【more
Caixin."Depending on the model, the price of superconducting electric carbon black is more than 100000 to hundreds of thousands of a ton, the price of ordinary carbon black is only about 10,000 yuan a ton, the selling price and gross profit of superconducting electric carbon black are much higher than ordinary carbon black." An industry insider said to reporters. Superconducting electric carbon black due to the complexity of the production process, is mainly imported, the huge demand in the field of lithium opened up its growth space, China Jiangxi Black Cat Carbon Black Inc.Ltd(002068) and other enterprises are actively layout, start the pace of domestic substitution. From the Chinese market demand situation, the China Institute of Industrial Research statistics, 2021 China conductive carbon black industry demand for 16,400 tons, an increase of 76.34% year-on-year, the market is expected to maintain high growth in 2022, the demand reached 28,600 tons. 【more
China Securities Journal.August 2, the three major A-share stock indexes collectively retreated, but from the industry sectors, compared to new energy and other popular growth track, agriculture, forestry, animal husbandry and fishery, banking and other sectors are more resilient performance. From the recent week of market style, industry insiders also pointed out that the current market has clearly shown a shift from the previous growth of a one-man show to a relatively balanced value growth trend. Benefit from policy support, fundamental rebound, market negative expectations repair is expected to improve and other positive factors, after the market institutions suggest that investors can actively focus on agriculture, infrastructure, banking and other sector layout opportunities; for growth track, the Internet, new power grid equipment and other segment opportunities are also worthy of attention. 【more】
FRC.Before the smart driving lead the way, after the Siasun Robot&Automation Co.Ltd(300024) boost, machine vision never lack of attention, many institutions in the recent intensive research the sector. According to incomplete statistics, since the middle and end of July, Opt Machine Vision Tech Co.Ltd(688686) , Suzhou Tztek Technology Co.Ltd(688003) , Suzhou Tztek Technology Co.Ltd(688003) , Obi Zhongguang and many other core subjects have been "open to welcome guests". Machine vision is known as the crown jewel of industrial artificial intelligence, its application scenarios are quite extensive, and from the research minutes, the agency is more concerned about smart driving, lithium, photovoltaics, semiconductors and other high boom downstream pulling effect, more companies also made a positive response to this. 【more】
New stock subscription.Source fly pet, sea light information
New bond subscription.None
IPO.None
New debt listing.Keli Convertible Bond
Company News
Longi Green Energy.Former supervisor received warning letter from Shaanxi Securities Regulatory Bureau for short term trading of the company's convertible bonds
Jiangsu Kuangshun Photosensitivity New-Material Stock Co.Ltd(300537) .The current flat panel display photoresist production and sales scale as a whole is not large
Ningbo Zhenyu Technology Co.Ltd(300953) .Proposed 2 billion yuan to invest in new energy vehicle power system core components and other projects
Guangdong Tonze Electric Co.Ltd(002759) .Proposed about 3 billion yuan to build new lithium hexafluorophosphate, high-purity lithium fluoride and by-product supporting projects
Jiangsu Riying Electronics Co.Ltd(603286) .The company's precision injection molding sales accounted for a relatively high, automotive wiring harness mainly motorcycle wiring harness
Zhejiang Dayuan Pumps Industry Co.Ltd(603757) .The company is not involved in other new energy industry chain business
Grandblue Environment Co.Ltd(600323) .Subsidiary to invest in domestic waste incineration power generation project in Sanshui District
China Life Insurance Company Limited(601628) .Proposed to contribute up to 4 billion yuan to participate in the establishment of a partnership
Bestsun Energy Co.Ltd(600681) .First-half net profit down 28.19% year-on-year
Xgd Inc(300130) .Net profit for the first half year increased 108.9% year-on-year
Raisecom Technology Co.Ltd(603803) .Shareholders intend to reduce their combined holdings of no more than 7.62% of the company's shares
Suzhou Recodeal Interconnect System Co.Ltd(688800) .Shareholders intend to reduce their holdings by not more than 3.46% of the company's shares
Shandong Jinjing Science And Technology Stock Co.Ltd(600586) .The company's calcium titanium ore battery-related products account for a relatively low revenue
Air China Limited(601111) .Proposed additional capital raising of up to 15 billion yuan
Debt Market Overview
China Securities Journal.The new Special Drawing Right (SDR) currency basket came into effect on August 1, with the weight of the RMB being raised from 10.92% to 12.28% (an increase of 1.36 percentage points). Experts said that the further increase in the weight of the RMB in the SDR currency basket will help enhance the attractiveness of RMB assets to global funds.
Caixin.As of August 1, China's asset securitization market has accumulated 917 new issues so far this year, with a cumulative issue size of 1078076 billion yuan, down about 52% from the same period last year.
Data at a glance
Shanghai and Shenzhen stock markets.August 2, A shares of the three major stock indexes low shock, after a small recovery in the afternoon, as of the close, the Shanghai index fell 2.26%, the Shenzhen Stock Exchange into the index fell 2.37%, the gem index fell 2.02%. On the sector, the board fell in general, assembly building, virtual power plant, monkey pox concept fell more than 5%, public transport, tourism, environmental protection, Internet, software services, media entertainment and other sectors led the decline. Lithography, semiconductor equipment, seed industry and a few other sectors rose against the market. Intelligent machine concept is active again, Shanghai Moons' Electric Co.Ltd(603728) and many other shares rose. More than 4,400 shares fell in both markets.
Hong Kong stocks.HSI closed down 2.36%, Hang Seng Technology Index closed down 3.01%, education, automotive, technology sectors all lower, New Oriental Online fell nearly 9%, New Oriental fell 7.2%, Great Wall Motor Company Limited(601633) fell 6.6%, Xiaopeng car fell 5.7%, Beili Beili fell 5.76%, Xiaomi fell more than 4%, Shang Tang fell 4.3%.
Shanghai-Shenzhen-Hong Kong Stock Exchange.August 2, northbound funds net selling 2.311 billion yuan throughout the day, of which, the Shanghai Stock Exchange net selling 590 million yuan, the Shenzhen Stock Exchange net selling 1.722 billion yuan. The top ten trading stocks, Wuliangye Yibin Co.Ltd(000858) , Tongwei Co.Ltd(600438) , Naura Technology Group Co.Ltd(002371) net buying amount ranked in the top three, respectively, net buying 415 million yuan, 332 million yuan, 250 million yuan. Net selling the top three shares for Han'S Laser Technology Industry Group Co.Ltd(002008) , Byd Company Limited(002594) , Sungrow Power Supply Co.Ltd(300274) , respectively, were net selling 256 million yuan, 215 million yuan, 208 million yuan.
LW list.August 2, on the list of stocks in the LW list, the largest net inflow of funds is Anhui Jianghuai Automobile Group Corp.Ltd(600418) , three-day net inflow of 298 million yuan. Data show that the stock rose 2.89% during the day, nearly three days cumulative rise of 22.82%, the intraday share price hit a new record high. Net inflow of funds into the top Guotai Junan Securities Co.Ltd(601211) Shanghai branch three days net buying 146502 million yuan. Institutional participation in the LW list of stocks involved in a total of 46 shares, of which 26 shares were net bought by institutions, Anhui Jianghuai Automobile Group Corp.Ltd(600418) was the most bought, three days net bought 407 million yuan. Another 20 shares were net institutional selling, Hangzhou Great Star Industrial Co.Ltd(002444) was sold the most, for 655 million yuan.
Financing and financing: As of August 1, the balance of the two financing balances in Shanghai and Shenzhen was 16,315.75 billion yuan, an increase of 4.103 billion yuan over the previous trading day. Among them, the financing balance was 1,530527 billion yuan, an increase of 2.793 billion yuan over the previous trading day; the financing balance was 101048 billion yuan, an increase of 1.31 billion yuan over the previous trading day.
Active bonds.The 10-year Treasury active bond closed at 2.7275%, down 0.05BP; the 10-year Treasury open active bond closed at 2.9875%, up 0.40BP.
Treasury Futures.The main 10-year Treasury futures contract closed at 101345, up 0.07%; the main 5-year Treasury futures contract closed at 101995, up 0.09%; the main 2-year Treasury futures contract closed at 101350, up 0.08%.
Shibor: Overnight shibor at 1.0760%, down 10.1 basis points; 7-day shibor at 1.5260%, down 3.4 basis points; 3-month shibor at 1.7990%, down 2.6 basis points.
Foreign exchange
On August 2, the RMB mid-price was at 6.7462, up 5 points, compared with the mid-price of 6.7467 on the previous trading day. The onshore RMB closed at 6.7580 against the USD at 16:30 on August 2, down 31 points from the previous trading day.
Property Market Watch
Punchline.Jiaxing City, Zhejiang Province, Housing and Urban-Rural Development Bureau, the Municipal Party Committee Web Office on August 2 afternoon released the city to further improve the implementation of the stable and healthy development of the real estate market, it is clear that has signed a labor contract or for business license, and in the Yangtze River Delta region to pay social security of non-resident families of the city's household registration to enjoy the city's household purchase policy. At the same time, from the release of the Implementation Opinions until the end of the year, the purchase subsidies of 300 yuan per square meter (not exceeding 50,000 yuan for a single set) and 500 yuan per square meter (not exceeding 100000 yuan for a single set) will be given to two-child and three-child resident families of the city's household registration who newly purchase new commercial housing. 【more
PAPER.August 2, surging news from the official website of Harbin City People's Government of Heilongjiang Province was informed that the "General Office of Harbin City People's Government on the issuance of Harbin City to accelerate the development of protected rental housing implementation plan" (referred to as the "implementation plan") was recently released. In accordance with the work objectives, the "14th Five-Year" period, Harbin City to raise 30,000 sets of protected rental housing (room), including 2022 to raise 10,000 sets of protected rental housing (room), and strive to add new protected rental housing accounted for 10% of the total proportion of new housing supply. 【Details
International Information
China News.Recently, due to high inflation and energy crisis, European countries have launched energy saving campaigns. Under both policy and economic pressure, Europeans are changing years of electricity habits. The French government launched an energy-saving plan aimed at reducing France's electricity consumption by 10 percent within two years. These include measures such as a 750 euro fine for stores that leave their air conditioners on and a ban on lighting advertisements anywhere except train stations and airports between 1 a.m. and 6 a.m. In Germany, a plan called "80 million people together to change energy" proposed that monuments no longer light at night, public facilities do not provide hot showers, and plans to force cars to speed limits to save fuel. 【more
21Century Business Report.Korea's property market, which has always been hot, has suddenly "cooled down". According to data released by the Korea Real Estate Commission at the end of July, between January and June, the number of apartments traded nationwide was 184134, down 50.6 percent from the same period last year and the lowest level since 2006. And the decrease in the number of housing transactions comes at a time when the average home price in South Korea has also seen a drop. The council's data showed that the national average house price fell 0.16 percent in the first half of this year, while prices in Seoul dropped 0.25 percent during the period. [Details
futures quotes
China Futures.Most Chinese commodity futures closed lower, palm oil fell nearly 6%, low-sulfur fuel oil fell over 4%, cotton and styrene fell over 3%, vegetable meal, ethylene glycol, crude oil, soybean II, Shanghai tin and soybean oil fell over 2%. Coking coal rose more than 3%, coke rose more than 2%.
International futures.International crude oil futures settled marginally higher, with WTI September crude oil futures closing up $0.53, or 0.56%, at $94.42 per barrel. Brent October crude oil futures closed up $0.51, or 0.51%, at $100.54/barrel. COMEX December gold futures settled up $2, or 0.11%, at $1,789.7/oz. Up for the fifth consecutive trading day.
Overseas indices
U.S. stock market.The three major U.S. stock indexes closed lower collectively, with the Dow down 1.23%, the S&P 500 down 0.66% and the Nasdaq down 0.16%.
European stock markets.European stocks closed lower across the board, with Germany's DAX down 0.23%, France's CAC 40 down 0.42% and Britain's FTSE 100 down 0.06%.
Asia Pacific stocks.The Nikkei 225 index closed down 403.85 points, or 1.44%, at 275895 on Aug. 2. South Korea's KOSPI index closed down 12.63 points, or 0.52%, at 243962.