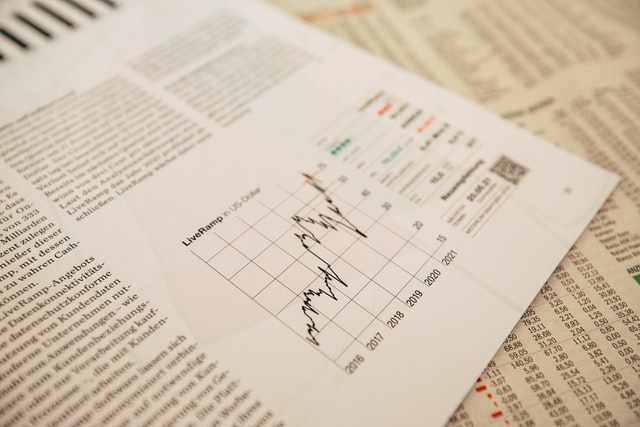 The Bureau of Statistics: July manufacturing purchasing manager index of 49.0%; State meeting: the continuation of the new energy vehicle purchase tax exemption policy to support rigid and improved housing demand; Central Bank, CBRC: specific pension savings pilot work; Ministry of Commerce and other 13 departments issued a number of measures to promote the consumption of green intelligent home appliances; National Energy Board: the first half of the new photovoltaic power generation grid-connected capacity of 3087.8 million kilowatts.
Daily Pick
China Securities Journal.July 29, the China Securities Regulatory Commission held 2022 system mid-year regulatory work conference and inspection and rectification of the normalization of long-term mobilization and deployment meeting, a clear second half of the securities regulatory work seven key tasks. The SFC party secretary, Chairman Yi Huiman made a work report entitled "adhere to the word stable deepen reform and opening up to normalize the rectification to accelerate the development of high-quality capital market". 【more
National Bureau of Statistics.In July, the manufacturing purchasing managers index was 49.0%, down 1.2 percentage points from the previous month, located below the critical point; non-manufacturing business activity index and comprehensive PMI output index were 53.8% and 52.5%, down 0.9 and 1.6 percentage points from the previous month, located in the expansion range for two consecutive months. Overall, the level of China's economic prosperity has fallen back, and the recovery foundation still needs to be solid. 【more
China Central Television Network.Li Keqiang chaired an executive meeting of the State Council, the deployment of further initiatives to expand demand, promote effective investment and increase consumption. The meeting pointed out that we should implement the Party Central Committee, the State Council deployment, in accordance with the epidemic to prevent, the economy to stabilize, the development of security requirements, seize the current important time nodes, consolidate the foundation of economic recovery, focus on stable employment and stable prices, to keep the economy running in a reasonable range. Comprehensive measures should be taken to expand effective demand. 【more
SSE.SSE issued the "Shanghai Stock Exchange Convertible Bonds Trading Implementation Rules", effective from August 1, 2022. In view of the linkage between convertible bond prices and the underlying stock, in order to prevent convertible bonds deviate from the underlying stock speculation, "Implementation Rules" provides for the convertible bonds issued to unspecified objects match the first day of trading +57.3% and -43.3% up or down, the next day onwards ± 20% up or down limit. At the same time, in order to prevent the first trading day after the listing of convertible bonds price fluctuations, the clear listing of the first day to continue to use the intraday temporary suspension and "price cage" mechanism. 【more
Macroeconomic
BCI.The China Banking and Insurance Regulatory Commission and the People's Bank of China issued the "Notice on the Piloting of Specific Pension Savings". The Notice specifies that four large banks, namely, ICBC, CCBC and CCBC, will carry out specific pension savings pilot in five cities, namely, Hefei, Guangzhou, Chengdu, Xi'an and Qingdao, with the pilot scale of a single bank not exceeding 10 billion yuan and the pilot period being one year. 【more
Ministry of Commerce.The Ministry of Commerce and other 13 departments issued a number of measures to promote the consumption of green and intelligent home appliances. The notice proposes to promote green and intelligent home appliances to the countryside. All localities can coordinate the use of county business construction action and other related funds, and actively guide enterprises to the county, township as the focus, renovation and upgrading of home appliance sales network, warehousing and distribution centers, after-sales maintenance and home appliance recycling and other service outlets. Encourage home appliance production and distribution enterprises to develop green and intelligent home appliances to adapt to the characteristics of the rural market and the consumption needs of the elderly. Encourage the conditions of the local purchase of green and intelligent home appliances to give relevant policy support. 【more
Interface News.Ministry of Housing and Urban-Rural Development, the National Development and Reform Commission issued the "14th Five-Year" national urban infrastructure construction plan. Among them, by 2025, urban construction and production and lifestyle green transformation is effective, the level of infrastructure systematization, operational efficiency and risk prevention capacity significantly improved, mega-cities "urban disease" has been effectively alleviated, infrastructure operation more efficient, large and medium-sized cities infrastructure quality significantly improved. The shortcomings of the infrastructure of small and medium-sized cities will be filled faster. By 2035, a modernized urban infrastructure system with complete system, high efficiency, green intelligence, safety and reliability will be fully built, the construction method will be basically transformed into green, and the overall quality, operation efficiency and service management level of the facilities will reach the international advanced level. 【Details
Development and Reform Commission.July 27, the National Development and Reform Commission party secretary, director, to promote effective investment important project coordination mechanism convener He Lifeng hosted the first meeting of the coordination mechanism, the meeting pointed out that China's economy is in the stabilization and rebound key window, the third quarter is crucial. Actively expanding effective investment is an important support to stabilize the economy. Accelerate the construction of major projects is both the current and long-term benefits of the major deployment. The scientific use of policy-oriented developmental financial instruments, is to adhere to the premise of not to engage in flooding, not to over-issuance of money, focusing on unblocking card points to take effective measures, both for the project to solve the urgent need for insufficient capital, but also to better guide banks and other financial institutions to increase support financing support to accelerate the construction of the project, helping to maintain stable growth in investment. 【more】
Industry News
Securities Times.The National Energy Board announced the first half of 2022 photovoltaic power generation construction operation, the first half of the new grid-connected capacity of 30,878000 kilowatts, of which 11,225000 kilowatts of new grid-connected capacity of centralized photovoltaic power plants. By the end of June 2022 the cumulative grid-connected capacity 336204,000 kilowatts. 【more 
China Communications News.On July 29, Flying Pig received notice from China Airlines, Shanghai Airlines, Colorful Guizhou Airlines and other Chinese airlines that the fuel surcharge levy for Chinese flights will be lowered from August 5 at 00:00 (ticketing date): 80 yuan per adult passenger for the segment below 800 km (inclusive) and 140 yuan per adult passenger for the segment above 800 km, down 20 yuan and 60 yuan respectively compared to the previous adjustment. This is the first reduction in fuel surcharges since Chinese airlines resumed charging them in February this year. 【more 
Securities Times.Recently, Byd Company Limited(002594) Automotive Industry Co., Ltd. filed a recall plan with the State Administration of Market Supervision and Administration. Decided to recall some Tang DM electric vehicles produced from April 5, 2021 to April 18, 2022, a total of 52928 units from July 29, 2022. This recall belongs to the expansion of the recall activity " Byd Company Limited(002594) Automotive Industry Co., Ltd. recalls some Tang DM electric vehicles" issued on April 29, 2022. The recall is due to the risk of water ingress into the power pack tray of some vehicles, which may cause the high voltage system to pull an arc and pose a safety hazard. [Details
China Securities Journal.July 29, market research firm IDC released a report showing that the folding screen cell phone segment maintained a high growth trend. 2022 in the first half of the year, China's folding screen cell phone shipments of more than 1.1 million units, an increase of about 70%. In terms of vendor ranking, Huawei ranks first in China with more than 63% market share. Brokerage analysis said that the current folding screen cell phone due to production capacity and yield restrictions, the price remains high, the future with the expansion of production scale, the price decline, bullish folding screen cell phone on the pull of consumer enthusiasm for the purchase of the machine. 【more】
Stock Market Focus
Caixin. Siasun Robot&Automation Co.Ltd(300024) board ushered in a new wave of rally. As of the close of business on July 29, Shenzhen Zowee Technology.Co.Ltd(002369) , Shanghai Moons' Electric Co.Ltd(603728) , Ningbo Zhongda Leader Intelligent Transmission Co.Ltd(002896) , Qinchuan Machine Tool & Tool Group Share Co.Ltd(000837) , Hanwang Technology Co.Ltd(002362) rose, Si Lin Jie rose more than 14%. The timeline will be stretched to see, this round of the market began in late June, A shares of many Siasun Robot&Automation Co.Ltd(300024) concept stocks experienced the first wave of rise during this period, followed by a rapid pullback in early July, but at the moment, the sector has erased this decline, many shares rose beyond the previous high, hitting a new stage high. At the same time, Siasun Robot&Automation Co.Ltd(300024) sector recently ushered in a wave of institutional research. According to incomplete statistics, only in July, there are Estun Automation Co.Ltd(002747) , Hangzhou Kaierda Welding Robot Co.Ltd(688255) , Green Deep pupil and other more than ten Siasun Robot&Automation Co.Ltd(300024) companies were investigated. 【more
Securities Times Network.At present, Ping An Securities, Western Securities Co.Ltd(002673) , The Pacific Securities Co.Ltd(601099) securities and other 6 institutions released August gold stocks, a total of 57, Avic Heavy Machinery Co.Ltd(600765) , Foryou Corporation(002906) , etc. were recommended by more than 2 institutions. Industry, power equipment, machinery and equipment, electronics, automotive industry was recommended by a pile, respectively, 7, 6, 5, 5. 18 of these gold stocks have received more than 100 institutional research during the year, Ping An Securities recommended Thunder Software Technology Co.Ltd(300496) received 1335 institutional research, the company involved in the automotive and IOT business are in a high boom, the performance of the continuation of high growth; Western Securities Co.Ltd(002673) , open source securities recommended at the same time Foryou Corporation(002906) received 1010 institutional research. 【more
China Securities Journal.Recently, the Chinese stocks with bright performance, not only ushered in the "old fans" continue to add, but also get a lot of "new fans." Since June, the largest overseas ETF continued to absorb gold, attracting up to 11.4 billion yuan net inflow of funds; and overseas boutique management institutions The company has also made a lot of moves to lay out Chinese stocks. Data show that since June, the largest overseas China stock ETF, Anshuo MSCI China ETF (MCHI), has seen a net inflow of $1.684 billion, equivalent to about RMB 11.356 billion. 【more
Brokerage China.Star fund managers to beat the market, need to beat the industry researchers in the hands of shocking research reports. This reporter was informed that a number of star fund manager's position significantly avoid "shocking, good heavy" popular stocks, while in the "negative constantly" in the cold stock began to heavy layout. 【more
New stock subscription.VHED, Mancom Technology
New bond subscription.None
IPO.North Road Intelligence Control
New debt listing.None
Company News
Mango Excellent Media Co.Ltd(300413) .The company's sole shareholder intends to transfer 100% of its equity interest to Hunan Broadcasting Film and Television Group Co.
Fujian Yongan Forestry (Group) Joint-Stock Co.Ltd(000663) .First-half net profit increased by 918.94% year-on-year
Guangdonghectechnologyholdingco.Ltd(600673) .First-half net profit of 624 million yuan up 646% year-on-year
Sichuan Tianyi Comheart Telecom Co.Ltd(300504) .Net profit for the first half year increased 52.07% year-on-year
Chongqing Fuling Zhacai Group Co.Ltd(002507) .Net profit for the first half year increased 37% year-on-year
East China Engineering Science And Technology Co.Ltd(002140) .First-half net profit up 23.13% year-on-year to $164 million
Anhui Gujing Distillery Company Limited(000596) .First-half net profit of 1.9 billion yuan up 39% year-on-year
Three Squirrels Inc(300783) .LT GROWTHINVESTMENT IX (HK) LIMITED intends to reduce its shareholding by no more than 6%
Changjiangrunfa Health Industry Co.Ltd(002435) .The controlling shareholder and consistent person and vice president intend to reduce their holdings by no more than 13.41% in aggregate
China Shenhua Energy Company Limited(601088) .Wang Xiangxi resigned as chairman and other positions
Jiangsu Xinning Modern Logistics Co.Ltd(300013) .Henan Provincial Finance Department will become the company's actual controller
Cngr Advanced Material Co.Ltd(300919) .Will supply battery material ternary precursor products to Tesla
Andon Health Co.Ltd(002432) .Fulfillment of significant contracts for daily operations of US subsidiary
Sichuan Road & Bridge Co.Ltd(600039) .Plan to entrust Byd Company Limited(002594) with the operation and management of Shu Neng Minerals lithium iron phosphate project
Debt Market Overview
Central Bank.At the end of the second quarter of 2022, the balance of RMB loans by financial institutions was 206.35 trillion yuan, up 11.2% year-on-year; RMB loans increased by 13.68 trillion yuan in the first half of the year, an increase of 919.2 billion yuan.
Shanghai Securities News. Bank Of China Limited(601988) Vice Governor Lin Jingzhen said on July 29 at the launch of "China Green Bond Principles", as an important part of green finance, in recent years, China's green bond market in terms of institutional planning, product standards, policy support, incentive mechanisms and international cooperation and other aspects of continuous improvement, has grown into the world's second largest green bond market, and become the most important direct financing channels for green projects. For China to implement the "carbon peak, carbon neutral" double carbon strategy has played a positive role.
Xinhua News Agency.Hong Kong Monetary Authority announced on the 28th, the basic interest rate increased to 2.75%, in response to the impact of the U.S. Federal Reserve 27 (U.S. time) increase in the federal funds rate.
Data at a glance
Shanghai and Shenzhen stock markets.29 morning three major indices opened higher after the shock lower, after the afternoon three major indices recovered slightly after the decline again, intraday were down more than 1%, the Shanghai and Shenzhen market turnover exceeded one trillion yuan again. By the end of the day, the Shanghai index fell 0.89%, the Shenzhen stock index fell 1.30%, the GEM index fell 1.31%. On the sector, agriculture, forestry and fishery, automotive, mineral products and other sectors up, hotels and restaurants, tourism, coal and other sectors down.
Hong Kong stocks.Hong Kong Hang Seng Index closed down 2.26%, down nearly 8% in July; Hang Seng Technology Index fell 4.86%, down more than 11% in July. Hang Seng Index, Hang Seng Technology Index are the largest monthly decline since July 2021. Jingdong Health fell more than 9%, Beili Beili, Meituan and Alibaba fell more than 6%.
Shanghai-Shenzhen-Hong Kong Stock Exchange.July 29, statistics show that the northward capital turnover of 97.924 billion yuan, the transaction net selling 1.719 billion yuan. Among them, the Shanghai Stock Exchange net selling 395 million yuan, the Shenzhen Stock Exchange net selling 1.323 billion yuan. Among the top ten traded stocks, the top three net buyers were TCL Central, Shanxi Xinghuacun Fen Wine Factory Co.Ltd(600809) , Wuxi Apptec Co.Ltd(603259) , net buyers of 578 million yuan, 228 million yuan, 189 million yuan respectively. Net selling the top three is Kweichow Moutai Co.Ltd(600519) , Sungrow Power Supply Co.Ltd(300274) , Muyuan Foods Co.Ltd(002714) , respectively, net selling 429 million yuan, 416 million yuan, 300.0 million yuan.
LW list.July 29, on the list of stocks on the Dragon Tiger list, the largest net inflow of funds is Huada Jiutian, 359 million yuan. Data show that the stock debuted on the market during the day, to close up 129.4%, the whole day change hands rate of 69.17%. The top net inflow of funds of Ping An Securities Hangzhou Hangda Road net buy 125 million yuan, CITIC Xi'an Zhuque Street net buy 102 million yuan. Institutional participation in the LW list of stocks involving a total of 33 shares, of which 19 shares were net bought by institutions, Anhui Zhongyuan New Materials Co.Ltd(603527) was bought the most, three days net bought 159 million yuan. Another 14 shares were net institutional selling, Shanghai Moons' Electric Co.Ltd(603728) was the most sold, three-day net selling 9437775 million yuan.
Financing and financing: As of July 28, the balance of the two financing balances in Shanghai and Shenzhen was 1,632022 billion yuan, an increase of 1.275 billion yuan over the previous trading day. Among them, the financing balance was 153265 billion yuan, an increase of 288 million yuan over the previous trading day; the financing balance was 100757 billion yuan, an increase of 987 million yuan over the previous trading day.
Active bonds.The 10-year Treasury active bond closed at 2.7550%, down 1.00BP; the 10-year Treasury open active bond closed at 3.0095%, down 1.35BP.
Treasury Futures.The main 10-year Treasury futures contract closed at 101050, up 0.36%; the main 5-year Treasury futures contract closed at 101800, up 0.22%; the main 2-year Treasury futures contract closed at 101225, up 0.11%.
Shibor: Overnight shibor at 1.2540%, up 24.0 basis points; 7-day shibor at 1.7050%, up 15.9 basis points; 3-month shibor at 1.8460%, down 0.8 basis points.
Foreign exchange
On July 29, the RMB mid-price was at 6.7437, down 26 points from the mid-price of 6.7411 on the previous trading day. The onshore RMB closed at 6.7390 against the USD at 16:30 on July 29, up 60 points from the previous trading day.
Property Market Watch
Caixin.In the commodity house pre-sale system is questioned, Fuzhou will usher in its first "existing house sales" land auction on August 5, sparking widespread concern in the market. Industry insiders believe that the current low temperature of the real estate market, the property market sentiment is still relatively low, in this environment, the above-mentioned existing home sales land can be successfully shot is not yet known. 【more
Surfing News.Nanchang City, Xinjian District issued "Xinjian District on effective response to COVID-19 epidemic impact to promote the stable and healthy development of the real estate industry a number of measures", announced that from now until December 31, 2022, the implementation phase of the purchase subsidy. Specifically: all new purchases (subject to contract netting time) in the new construction area of new commodity residential, and the deed tax paid before December 31, 2023, is the first time to purchase, 300 yuan / square meter to give subsidies; is an improvement, 200 yuan / square meter to give subsidies; new construction area of permanent residents of two-child, three-child families, and children under 18 years of age (as of July 31, 2022) The subsidy will be given at 300 yuan/square meter and 500 yuan/square meter respectively with the household register and birth certificate; medical personnel will be subsidized at 500 yuan/square meter. 【Details
Brokerage China.Reporters learned from the China Securities Regulatory Commission and the Shanghai and Shenzhen exchanges, the pilot project of protected rental housing REITs has made important progress, Red Earth Innovation Shenzhen Talent Settlement REIT, CICC Xiamen Settlement REIT on July 29 was approved by the registration of the Securities Regulatory Commission, two fund products to raise a total share of 500 million copies. Huaxia Beijing Housing Center REIT was accepted by the SFC and SSE on the same day. 【more】
International Information
Department of Commerce.China notes that recently the U.S. Congress passed the Chip and Science Act. The bill provides huge subsidies to the U.S. domestic chip industry, which is a typical differential industrial support policy. Some of the provisions restrict the normal economic, trade and investment activities of the enterprises concerned in China, will cause distortion to the global semiconductor supply chain and disruption to international trade. China is highly concerned about this. The implementation of the U.S. bill should be consistent with the relevant WTO rules, in line with the principles of openness, transparency and non-discrimination, and conducive to maintaining the security and stability of the global supply chain and avoiding fragmentation. China will continue to pay attention to the progress and implementation of the bill, and take strong measures to safeguard its legitimate rights and interests when necessary. 【more
Caixin.Recently, the world MLCC "town" in the Philippines occurred 7.1 magnitude earthquake, and the world's head of the MLCC factory Murata, Samsung electromechanical, solar power in the Philippines are set up factories. Murata as the world's main supplier of automotive MLCC, the earthquake will most likely affect the shipments of automotive MLCC, so that the industry chain is again in tension. 【more】
Brokerage China.This wave of monkeypox epidemic is becoming more and more dangerous. Local time on July 29, 30, Brazil, Spain reported three cases of monkeypox deaths one after another, is the first time since this round of global monkeypox epidemic, the death of cases outside the African region. WHO Europe warns that more deaths are expected and serious complications are very rare. [Details
futures quotes
China Futures.China commodity futures closed, most rose, palm oil, Shanghai silver rose over 5%, soybean oil rose over 4%, methanol, coking coal, etc. rose over 3%, rapeseed oil, PVC, etc. rose over 2%, Shanghai copper, soda ash, etc. rose over 1%, rebar, asphalt, etc. rose slightly; styrene fell over 1%, red dates, PTA, etc. fell slightly.
International futures.WTI September crude oil futures closed up 2.28% at $98.62/barrel, up 4.14% for the week, down 6.75% for the month; Brent September crude oil futures closed up 2.68% at $110.01/barrel, up 6.6% for the week, down 4.18% for the month. COMEX gold futures main contract closed up 0.7% at $1781.8/oz.
Overseas Index
U.S. stock market.U.S. stocks closed higher, the Dow rose 0.97%, the Nasdaq rose 1.88%, the S&P rose 1.42%, the three major indices recorded the largest single-month gains in the year. Large technology stocks rose in general, Amazon rose more than 10%, Tesla rose more than 5%, Apple rose more than 3%.
European stock markets.European time on Friday, the main indexes of European stocks rose across the board, as of the close, the British FTSE 100 index closed at 742343 points, up 78.18 points or 1.06% over the previous trading day; France's CAC40 index closed at 644850 points, up 109.29 points or 1.72% over the previous trading day; Germany's DAX30 index closed at 1348405 points, up 201.94 points, or 1.52%, over the previous trading day.
Asia-Pacific stock markets.The Nikkei 225 index closed down 13.8 points, or 0.05%, at 2780164 on July 29. South Korea's KOSPI index closed up 16.23 points, or 0.67%, at 245150.