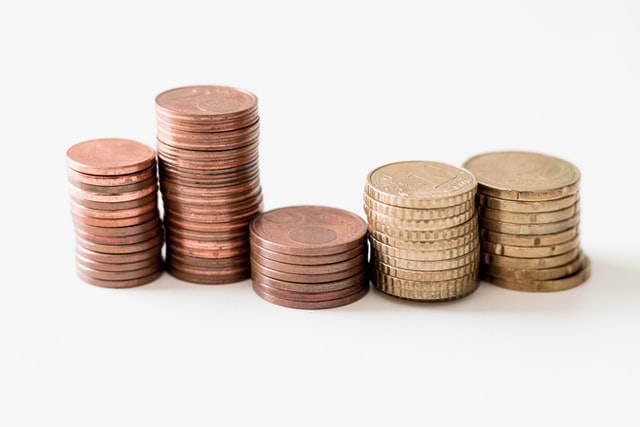 Today a total of 60 shares up, 20 shares blow up the board, sealing the board rate of 75%; Shenzhen Wongtee International Enterprise Co.Ltd(000056) , Jiangsu Tongrun Equipment Technology Co.Ltd(002150) , Foran Energy Group Co.Ltd(002911) are 4 consecutive board, Shenzhen Hifuture Information Technology Co.Ltd(002168) 7 days 6 board. On the sector, closing up 3555 stocks, closing down 1145 stocks; cultivate diamonds, real estate, tourism and hotels, digital currency and other gains, the pharmaceutical and medical sectors closed down. China Merchants Securities Co.Ltd(600999) that two important meetings will be held this week.
   China Merchants Securities Co.Ltd(600999) that this week will be held two important meetings. 1) the Political Bureau meeting on the second half of the economic growth rate set, the relevant arrangements for stable growth, policy guidance for the real estate sector, policy guidance for consumption and other Shenzhen New Industries Biomedical Engineering Co.Ltd(300832) trends, may guide the second half of the A-share allocation of important direction; 2) the Federal Reserve will be held in July rate meeting, a combination of current U.S. economic data If the Fed raises rates by 75bp as expected, the impact on the short-term market will be limited; however, if the Fed raises rates by 100bp beyond expectations, it may suppress short-term market risk appetite and cause market volatility. Looking forward, the pace of rate hikes will slow down after September, and with the boots on the ground, northward capital may flow back, and A-shares may return to the upward cycle. In addition, U.S. bond yields and the U.S. dollar index are likely to enter the downward cycle after the rate hike, which is beneficial to the future performance of A-shares, especially for the valuation improvement of the higher boom industries.
Market Overview  Indicators show that the market's short-term sentiment opened near the downturn zone, and today's session was in a narrow oscillation, and has now been in that range for three consecutive trading days.
  In terms of individual stocks,
Shenzhen Hifuture Information Technology Co.Ltd(002168)
reverse package up,
Shenzhen Wongtee International Enterprise Co.Ltd(000056)
,
Jiangsu Tongrun Equipment Technology Co.Ltd(002150)
,
Foran Energy Group Co.Ltd(002911)
all advanced to 4 consecutive boards. High stocks continue to diverge,
Jiangsu Boamax Technologies Group Co.Ltd(002514)
,
Jiangxi Ganneng Co.Ltd(000899)
, Shanxi Road&Bridge Co.Ltd(000755) ,
Suzhou Chunxing Precision Mechanical Co.Ltd(002547)
down.
  Index, the collection of bidding are slightly higher opening, the opening of a small rush will fall back, close to 10 o'clock when the rush again. Shanghai index closed up 0.83%, GEM index closed up 0.31%. Turnover in the two markets continued to decrease, a total of 834.1 billion yuan.
  Northbound funds, a combined net buying of 7.257 billion yuan today. Among them, the Shanghai market net buying 5.072 billion yuan, the Shenzhen market net buying 2.185 billion yuan.
Focus on sectors and individual stocks  The real estate sector continues to move higher, Yango Group Co.Ltd(000671) 2 consecutive boards, Sanxiang Impression Co.Ltd(000863) , Cccg Real Estate Corporation Limited(000736) , Jiangsu Zhongnan Construction Group Co.Ltd(000961) , China Calxon Group Co.Ltd(000918) , Shenzhen Strongteam Decoration Engineering Co.Ltd(002989) stop. On the news, the Housing Association and Zhejiang Housing Association in Hangzhou jointly hosted the "real estate relief projects and financial institutions docking negotiation", in addition to several housing enterprises, Cinda, CICC, China Zheshang Bank Co.Ltd(601916) and other financial institutions participated in the meeting.
  According to Guosheng Securities, the current cycle position of real estate: 1) the waist platform recovery period of the large level cycle: the total new home sales in China's real estate industry in 2021 to see the top of the historical large level cycle, is now in the middle of the long slope down cycle, will stabilize in the current total platform of 1.3-1.4 billion square feet, and policy-driven recovery. 2) the medium level cycle under the de-stocking phase: from the short inventory and inventory de-stocking cycle dimension, the short-term is at a relatively high historical level and de-stocking is the rhythm of the moment. There are two ways to destocking: boosting sales or controlling supply. At the moment when leverage cannot be opened, neither supply can be significantly released. At the same time, due to the high reliance on land finance, supply can not be further contracted, so boosting demand is the only short-term choice of direction. 3) small level cycle in the depression to recovery period: commodity housing sales market is in a depression period, the policy has been introduced in the middle of the recession period, the subsequent will gradually enter the recovery period, boom period. Both the large level, medium level or small level cycle in the position are predicted, this year's real estate policy strength still need to be increased.
  Part of the funds back to the automotive industry chain, Shenzhen Wongtee International Enterprise Co.Ltd(000056) 4 consecutive boards, Xiangyang Automobile Bearing Co.Ltd(000678) 3 consecutive boards, Anhui Jianghuai Automobile Group Corp.Ltd(600418) , Nanjing Chervon Auto Precision Technology Co.Ltd(603982) 3 days 2 boards, Ningbo Sunrise Elc Technology Co.Ltd(002937) , Tederic Machinery Co.Ltd(603289) , Landai Technology Group Corp.Ltd(002765) , Xiamen Sunrise Wheel Group Co.Ltd(002593) , Chongqing Shunbo Aluminum Co.Ltd(002996) , Jiangsu Rongtai Industry Co.Ltd(605133) , Shanghai Yongmaotai Automotive Technology Co.Ltd(605208) and so on up to stop. From the leading subject, one die-casting is still the strongest segmentation direction. From the index of auto parts and auto parts, are approaching the high point of December last year to stop, can pay attention to the recent adjustment after whether it can break through the pressure level above.
  Photovoltaic stop recovery, Hainan Drinda Automotive Trim Co.Ltd(002865) , Shanghai Aiko Solar Energy Co.Ltd(600732) , Shenzhen Topraysolar Co.Ltd(002218) up, Risen Energy Co.Ltd(300118) , Robotechnik Intelligent Technology Co.Ltd(300757) , Trina Solar Co.Ltd(688599) , Shenzhen Click Technology Co.Ltd(002782) and so on rose more than 6%. J.S.Corrugating Machinery Co.Ltd(000821) as the core stocks of this wave of HJT market, the early trading was once sealed down, once after the afternoon impact up, the whole day turnover of up to 4 billion. The sector led the decline yesterday, today for the time being to repair view.
  Wind power sector also has a good performance, Jiangsu Tongrun Equipment Technology Co.Ltd(002150) 4 consecutive board, Fujian Nanping Sun Cable Co.Ltd(002300) 3 days 2 board, Juli Sling Co.Ltd(002342) , Huadian Heavy Industries Co.Ltd(601226) , Far East Smarter Energy Co.Ltd(600869) stock stop. From the leading subject, more biased to sea breeze, sea cable, the direction to maintain the previous view, sea breeze is the entire wind power industry subsequent incremental more obvious direction, the funds selected part of the capacity release certainty of higher companies.
  Cultivate the diamond sector continues to strengthen, the trend of the sector and individual stocks are relatively strong, Huifeng diamond closed up 22%, Sinomach Precision Industry Co.Ltd(002046) up, Sf Diamond Co.Ltd(300179) , Henan Liliang Diamond Co.Ltd(301071) up more than 11%. Cultivate diamond-related company performance to maintain high growth, Henan Huanghe Whirlwind Co.Ltd(600172) , Henan Liliang Diamond Co.Ltd(301071) , North Industries Group Red Arrow Co.Ltd(000519) is expected to double the net profit attributable to the mother.
  Northeast light industry team said, the downstream demand is strong, supply exceeds demand to promote high growth in upstream performance. Import side: January-June cultivation of diamond rough imports totaled $ 870 million, +66% year-on-year. Export side: January-June cultivated diamond rough exports totaled $860 million, +94.4% year-on-year. The head HPHT manufacturers in the industry are expected to continue to maintain an oversupply in the next five years, and the unit output and profitability are expected to continue to rise. For new entrants the barrier lies in technology rather than press, head HPHT manufacturers currently head HPHT manufacturers products can reach DEF color, gross margin can reach 80 +%. Currently still in the technology dividend period, the leading company single machine output value to enhance the space is vast, the next few years single machine output value compound growth rate is expected to maintain double-digit growth.
  Comprehensive view, the index is in the sideways oscillation range, individual shares up more or less, mainly to repair view, part of the funds back to the scenery lithium storage and other new energy direction. Index is currently in a position of pressure under the support, capital activity has been reduced, the turnover of the two cities shrunk to 834.1 billion, more funds in a wait-and-see situation, waiting for the two important meetings this week landed.
Today's stop analysis chart.